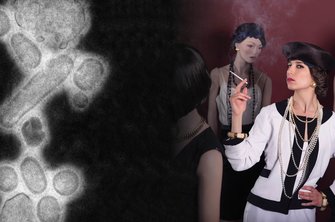 During the next year Jo Strømgren Kompani will premiere two brand new productions, The Virus and Coco.
The Virus is a sought-after return to the essence of Jo Strømgren Kompani, to a mix of theatre and dance and nonsensical language, humanistic, absurdist and with unexpected twists around each corner.
Coco is the third coproduction with Ulrike Quade Company, featuring hyper-realistic puppets, intriguing walks between documentaric facts and provocative insinuations, and a great dash of wild imaginative theatre.