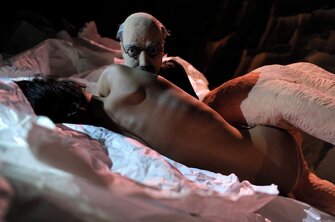 During the next week both THE WRITER and THERE will be performed at Comedie de Caen during the 23rd edition of Festival Les Boréales.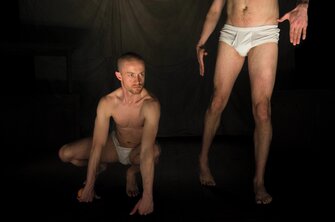 Our co-production with Mungo Park, ORIGIN OF SPECIES, will tonight kick off another performance period in Denmark. And in January it can be seen at The Norwegian Opera and Ballet in Oslo and at Tou Scene in Stavanger.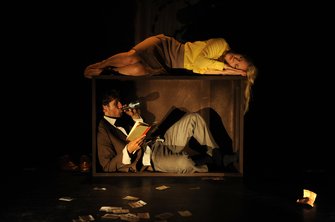 Our performance THE BORDER is selected as 1 of 5 official theatre showcases at the CINARS Biennale 2014 – this week in Montreal, Canada. A 25 – minute excerpt will be shown at Monument-National November 21 at 06:00PM. We are excited!