THE SOCIETY is back on!
Welcome to the 15th anniversary of THE SOCIETY with Bartek Kaminski, John Fjelnseth Brungot, Trond Fausa Aurvåg at The Norwegian Opera and Ballet 2-5th of February!
A society of sworn coffee drinkers in Europe gather for their daily ritual. But harmony is broken by the discovery of a used teabag, probably Asian. How far are they willing to go in order to track the unpatriotic traitor down and bring this evil act to justice?
THE SOCIETY had its premiere 15 years ago in 2008 in Beirut, and has since been performed with great success and received rave reviews in, among other places, the USA, Canada, Norway, Sweden and Australia. We are excited to bring it back on with the original crew at The Norwegian Opera.
The Society expertly straddling the fragile line between humor and horror. – New York Times, USA
Performances:
Thursday 2nd of February – 19:30
Friday 3rd of February – 19:30
Saturday 4th of February – 18:30
Sunday 5th of Februrary – 14:00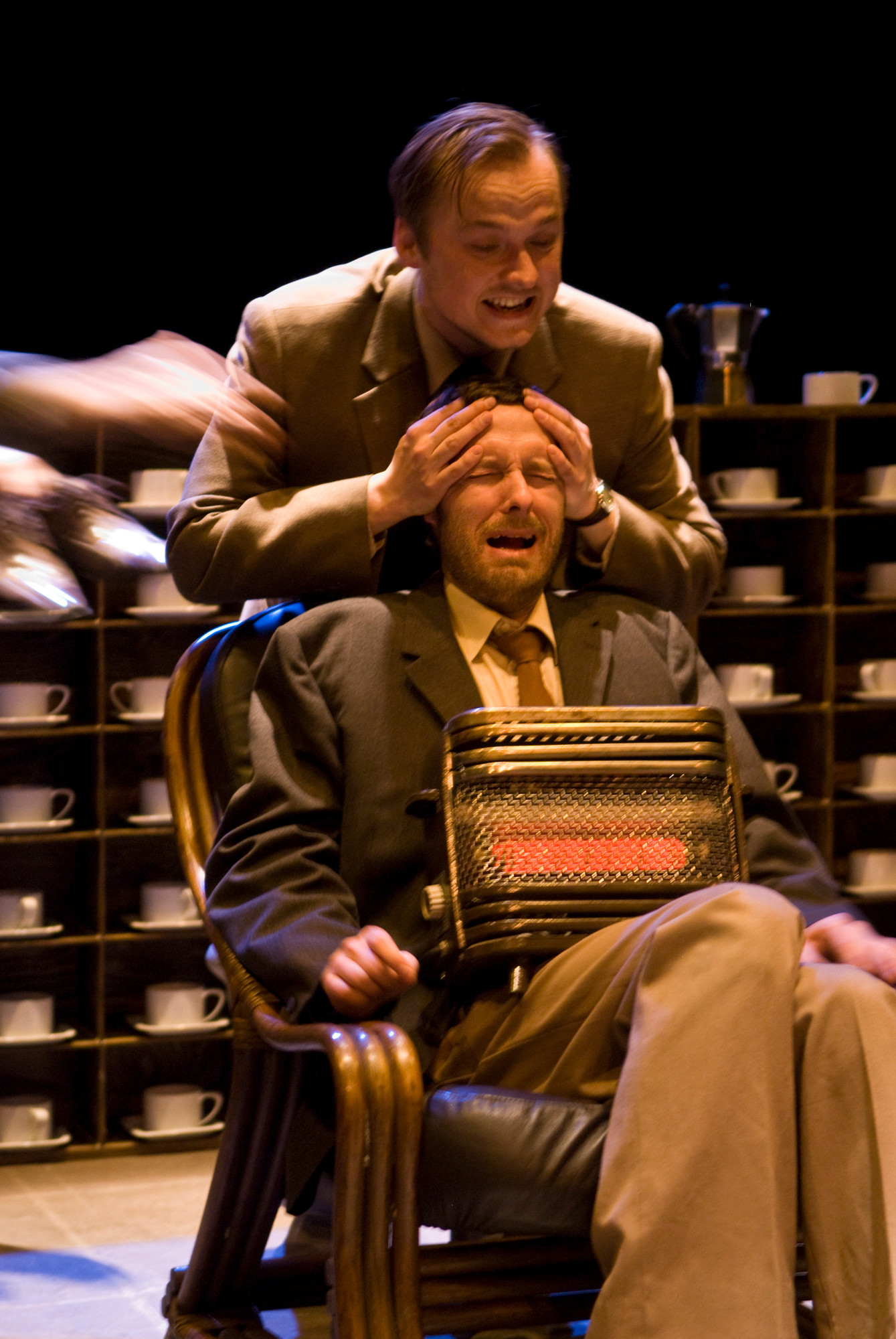 Photos: Knut Bry