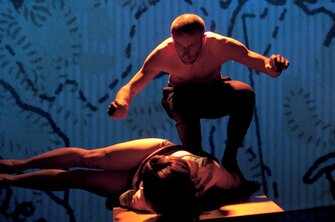 We are very happy to announce that Jo Strømgren Kompani has been awarded the Italian Hystrio Prize. This prize is given out by the Italian theatre magazine Hystrio, directed by Claudia Cannella. From 2011, and in collaboration with the Teatro a Corte Festival in Torino, a prize for excellence in the use of body language is given out to international artists. We are very proud that Jo Strømgren Kompani is honored with this prize.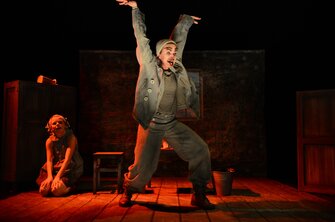 "If this had been the Oscars, you would have won the prize for best children`s movie!!" Boy in the audience, 8 years old.
We are proud to announce that THE KITCHEN now has been performed over 150 times and reached an audience of 14200 people! We are looking forward to the festivals this summer, and will continue touring more schools this upcoming autumn and winter!